How Does Adopting Intelligent Business Processes Improve Customer Response Time?
Manufacturing electronics in six production facilities in Thailand, China, the United States, and Cambodia
Serving a range of electronic industries, HANA Microelectronics Public Company Limited is engaged in the manufacture and trading of electronic components, including printed circuit boards and integrated circuit assemblies. In the face of increasing global competition, the organization's legacy systems and manual processes were hindering growth opportunities. Intent on optimizing production planning and inventory management with customer demand, Hana Microelectronics sought to modernize its business landscape. The organization wanted to digitalize end-to-end processes and workflows, helping increase operating efficiencies and enabling it to respond faster to customer needs.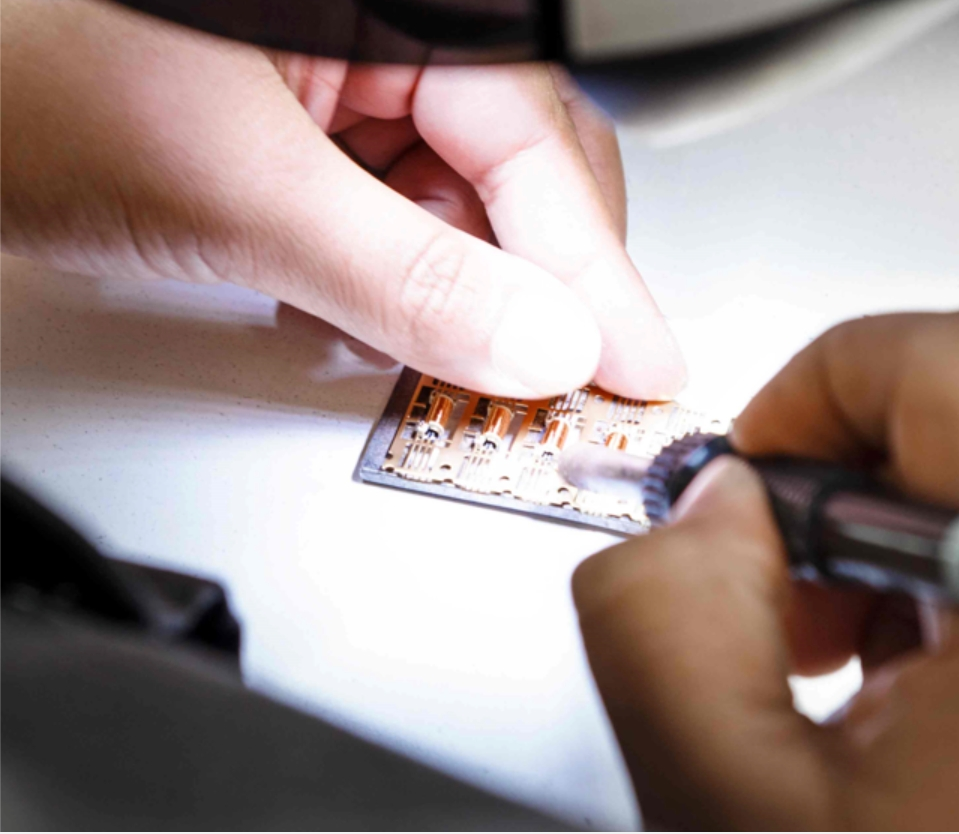 Realizing One Source of Business Truth for Future Growth with SAP S/4HANA®
Before: Challenges and Opportunities 
• Replace legacy business landscape and simplify system architecture to reduce redundant data
• Improve speed and access to real-time information across the enterprise
• Optimize production support operations to meet production needs while enhancing quality control with automated tracing
Why SAP and Nexus System Resources Co. Ltd
• Unified software landscape and intelligent infrastructure for ERP built on SAP S/4HANA®, providing a robust and scalable platform for future growth and providing advanced data analytics and reporting
• Nexus' proven track record, consulting expertise, knowledge, and experience relating to implementations of SAP S/4HANA
After: Value-Driven Results
• Simplified IT systems landscape, with one standardized database underpinning sales, distribution, finance, and manufacturing support applications
•  Enabled real-time reporting and analytics, facilitating data-driven decision-making
•  Enhanced visibility with "one truth" and transparency across all transactions in the database

Integrated business landscape operating in real time
Foundation to take advantage of new technology innovations
"Thanks to our partner Nexus, we maximized
the success of our implementation of
SAP S/4HANA and now have one source of truth across our operations."
| | |
| --- | --- |
| Company | Hana Microelectronics Public Co.,Ltd. |
| Headquarters | Bangkok, Thailand |
| Industry | High tech |
| Products and Services | Manufacturer of electronic components |
| Employees | 10,000 |
| Revenue | US$683 million |
| Featured Solutions and Services | SAP S/4HANA |
2015 SAP SE or an SAP affiliate company.
All rights reserved.
No part of this publication may be reproduced or transmitted in any form or for any purpose without the express permission of SAP SE or an SAP affiliate company.
SAP and other SAP products and services mentioned herein as well as their respective logos are trademarks or registered trademarks of SAP SE (or an SAP affiliate company) in Germany and other countries. Please see http://www.sap.com/corporateen  for additional trademark information and notices. Some software products marketed by SAP SE and its distributors contain proprietary software components of other software vendors.
National product specifications may vary.
These materials are provided by SAP SE or an SAP affiliate company for informational purposes only, without representation or warranty of any kind, and SAP SE or its affiliated companies shall not be liable for errors or omissions with respect to the materials. The only warranties for SAP SE or SAP affiliate company products and services are those that are set forth in the express warranty statements accompanying such products and services, if any. Nothing herein should be construed as constituting an additional warranty.
In particular, SAP SE or its affiliated companies have no obligation to pursue any course of business outlined in this document or any related presentation, or to develop or release any functionality mentioned therein. This document, or any related presentation, and SAP SE's or its affiliated companies' strategy and possible future developments, products, and/or platform directions and functionality are all subject to change and may be changed by SAP SE or its affiliated companies at any time for any reason without notice. The information in this document is not a commitment, promise, or legal obligation to deliver any material, code, or functionality. All forward-looking statements are subject to various risks and uncertainties that could cause actual results to differ materially from expectations. Readers are cautioned not to place undue reliance on these forward-looking statements, which speak only as of their dates, and they should not be relied upon in making purchasing decisions.
ลงทะเบียนเพื่อรับคำปรึกษา