LME: Rationalizing SKUs by 80% and reducing inventory by 50% with the
SAP for retail solution portfolio
For more than 30 years, the fashion-conscious of Bangkok have been selecting their "'threads" from one of Thailand's most eminent fashion retailers, LME Co. Ltd. With such an enthusiastic customer base, LME's business has grown exponentially. To gear up from local player to world–class fashion company, LME had to transform its business, and that meant revitalizing its IT platform.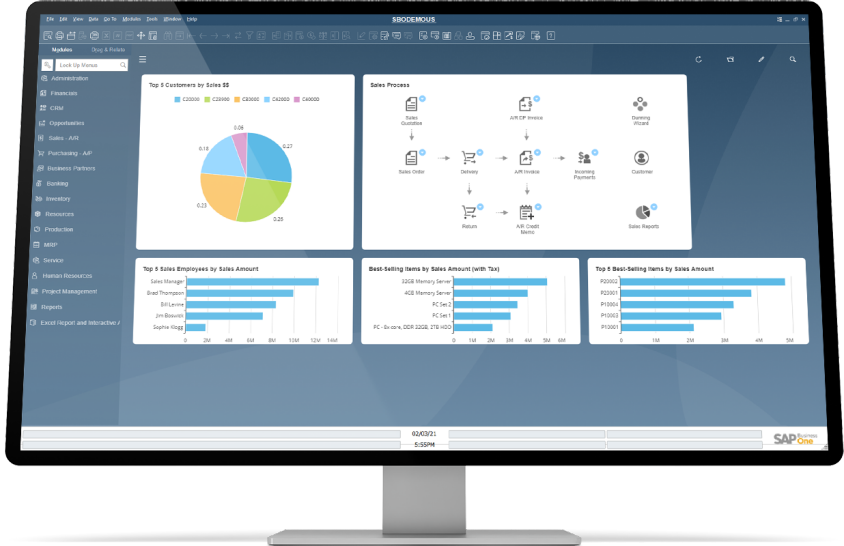 LME selected the SAP for Retail solution portfolio. The SAP® software gives fashion retail companies immediate access to accurate information to help them make informed decisions, and it scales to support businesses as they grow. With the SAP for Retail solution portfolio, LME reduced its inventory by 50% and rationalized its SKUs by 80% while driving the same or higher sales results thanks to better product mix and inventory visibility.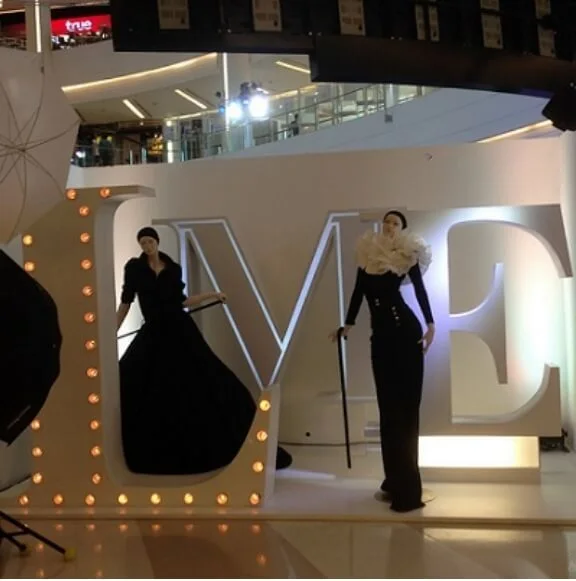 Enabling faster replenishment to match demand
• Replace legacy system with software that can support informed decision making
• Eliminate business continuity risk incurred by legacy system that had limited local support
• Revitalize IT platform to achieve reliability and scalability and to cope with rapid business growth
Specialization of the SAP for Retail solution portfolio for the apparel retail industry segment
• Partnered with Nexus System Resources Co. Ltd., which has strong experience in apparel retail, to achieve a successful implementation
•  Drove change management with solid sponsorship from top management to ensure a successful transformation and reduce resistance to change
among employees
•    Provided real-time visibility of orders from buyers to distribution centers
•  Enabled faster replenishment that matched market demand for each store based on informed decisions from real-time sales information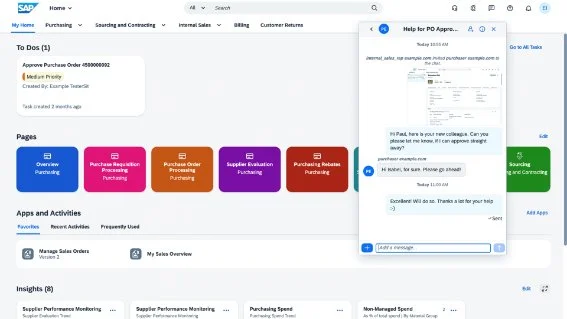 Reduction in lead time for month-end closing
Stock-keeping unit rationalization
2015 SAP SE or an SAP affiliate company.
All rights reserved.
No part of this publication may be reproduced or transmitted in any form or for any purpose without the express permission of SAP SE or an SAP affiliate company.
SAP and other SAP products and services mentioned herein as well as their respective logos are trademarks or registered trademarks of SAP SE (or an SAP affiliate company) in Germany and other countries. Please see http://www.sap.com/corporateen  for additional trademark information and notices. Some software products marketed by SAP SE and its distributors contain proprietary software components of other software vendors.
National product specifications may vary.
These materials are provided by SAP SE or an SAP affiliate company for informational purposes only, without representation or warranty of any kind, and SAP SE or its affiliated companies shall not be liable for errors or omissions with respect to the materials. The only warranties for SAP SE or SAP affiliate company products and services are those that are set forth in the express warranty statements accompanying such products and services, if any. Nothing herein should be construed as constituting an additional warranty.
In particular, SAP SE or its affiliated companies have no obligation to pursue any course of business outlined in this document or any related presentation, or to develop or release any functionality mentioned therein. This document, or any related presentation, and SAP SE's or its affiliated companies' strategy and possible future developments, products, and/or platform directions and functionality are all subject to change and may be changed by SAP SE or its affiliated companies at any time for any reason without notice. The information in this document is not a commitment, promise, or legal obligation to deliver any material, code, or functionality. All forward-looking statements are subject to various risks and uncertainties that could cause actual results to differ materially from expectations. Readers are cautioned not to place undue reliance on these forward-looking statements, which speak only as of their dates, and they should not be relied upon in making purchasing decisions.
ลงทะเบียนเพื่อรับคำปรึกษา