Latest Events
World Class Solutions to address industry-specific needs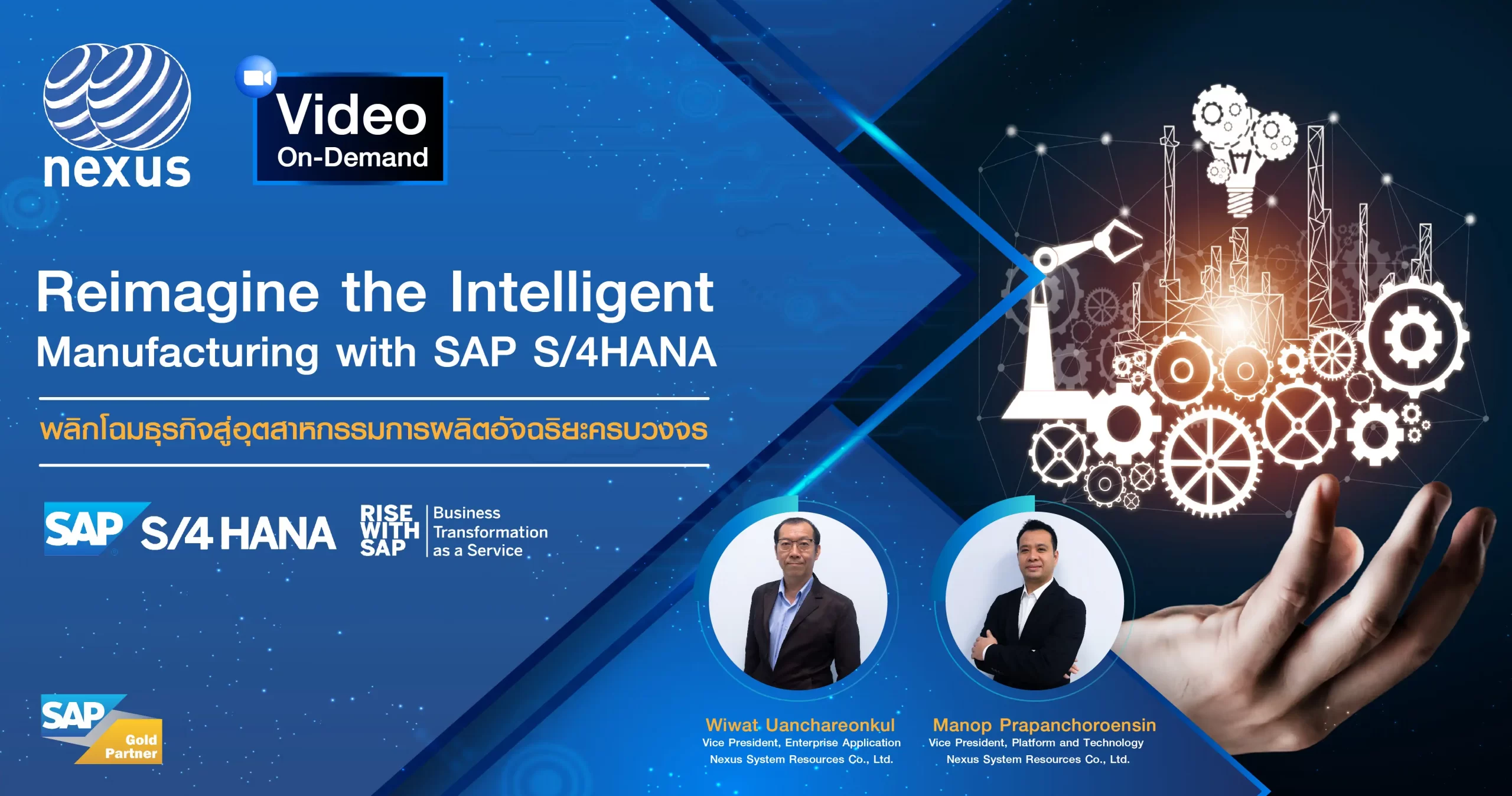 Reimagine The Intelligent Manufacturing
Leap forward From the stimulation of the Covid-19 situation and Disruption Technology, we are ready to share solutions that will support and meet this complete transformation. Using all technologies Intelligent ERP, Digital Supply Chain, Logistics Execution, Intelligent RPA, and Infrastructure as a Service.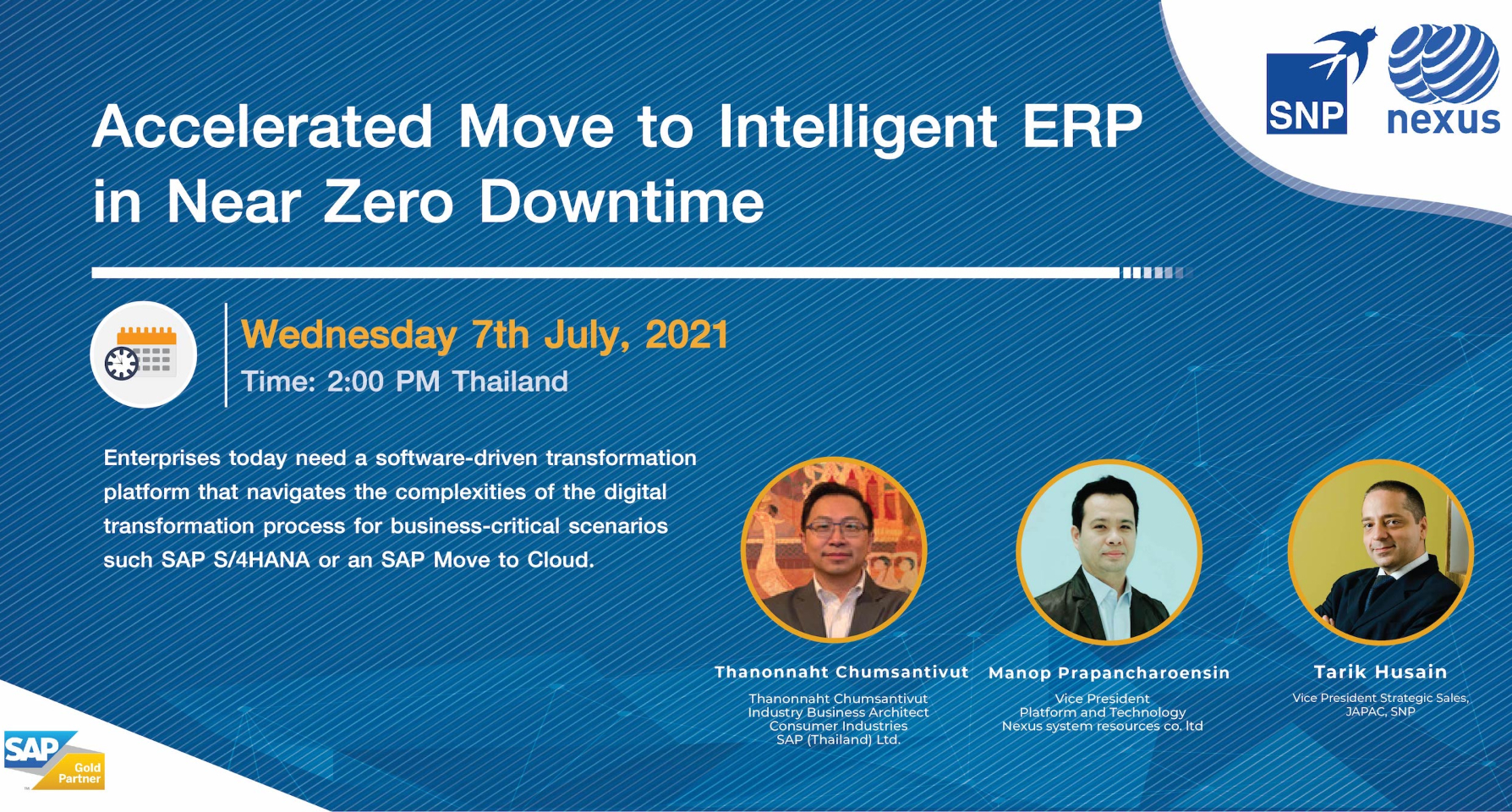 Accelerated Move in Near Zero Downtime
Enterprises today need a software-driven transformation platform that navigates the complexities of the digital transformation process for business-critical scenarios such SAP S/4HANA or an SAP Move to Cloud
Watch Previous Events
World Class Solutions to address industry-specific needs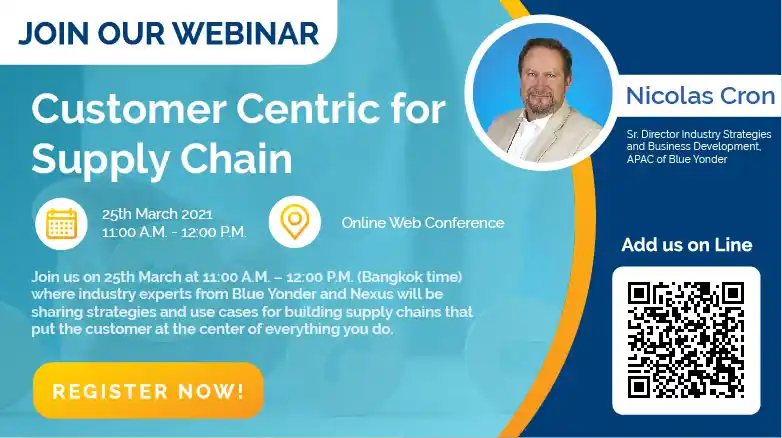 Customer Centric for Supply Chain
Join us on 25th March at 11:00 AM – 12:00 PM (Bangkok Time) where industry experts from Blue Yonder and Nexus will be sharing strategies and use cases for building supply chains that put the customer at the center of everything you do.