Blue Yonder
The leading supply chain software provider powering today's digital transformations. More than 4,000 global customers use our unmatched end-to-end software and SaaS solutions to unify and shorten their supply chains.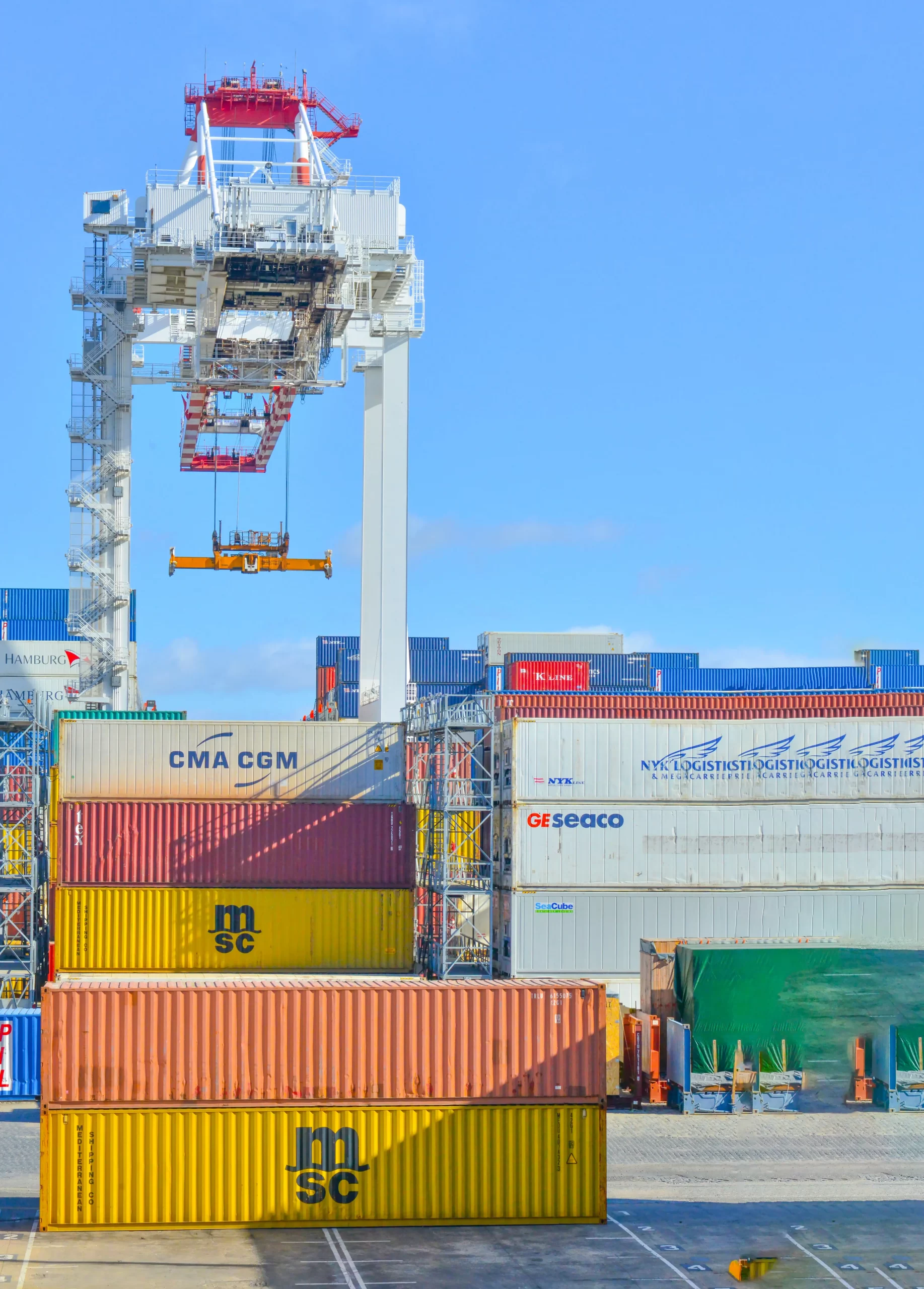 #1 Customer Driven Supply Chain Platform
Improving companies optimize delivery to customers by enabling them to predict and shape demand, fulfill faster and more intelligently, and improve customer experiences and loyalty.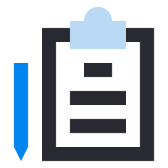 Optimized and directed task management
System optimized and directed task management and decreased non-productive time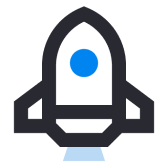 Efficient/automated execution
Efficient/automated execution, system driven freight audit and payment, improved analytics and dashboards contribute to faster, reliable and less costly administration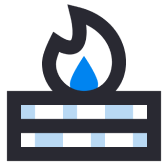 Agile Control Tower
Use the Agile Control Tower to build and dynamically update profit-optimal master plans that sense and respond to supply and demand volatility
Drive distribution center and fulfillment agility and efficiency for maximum return on investment
Enable seamless supply chains in the digital world. Profitably satisfy customers while optimizing global capacity and inventory investments.
The Only Company Named Leader in All Three Gartner Magic Quadrants!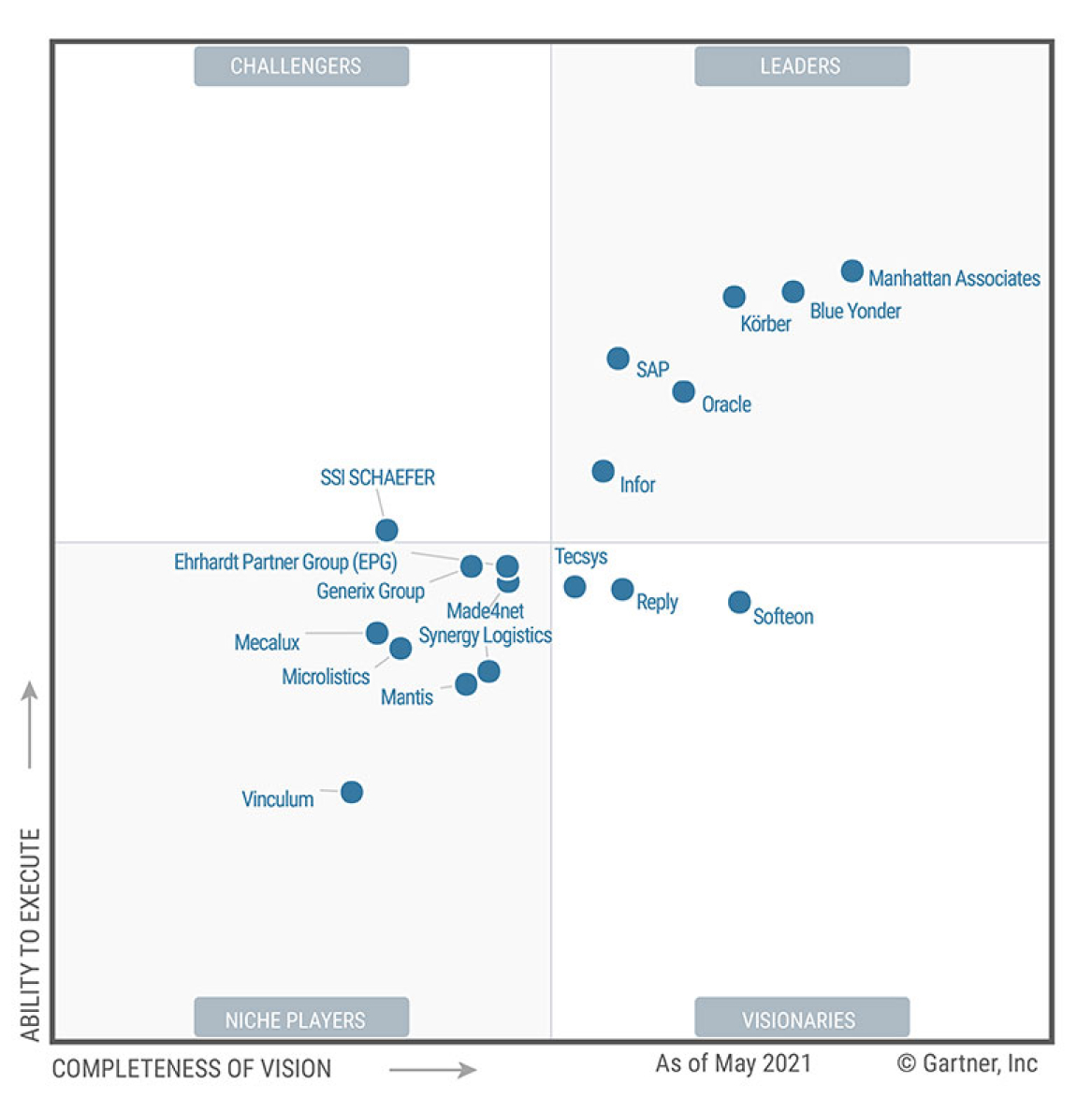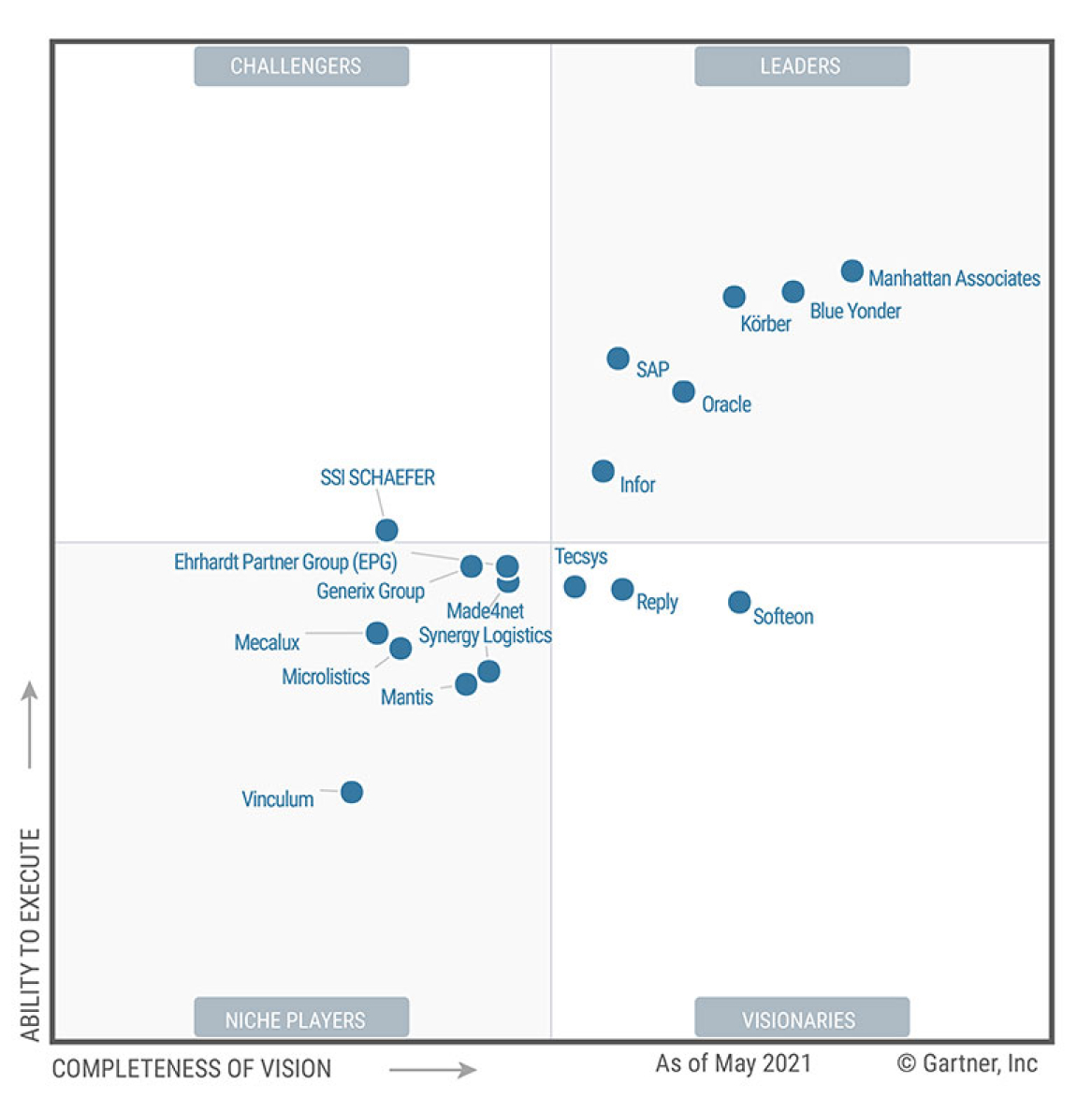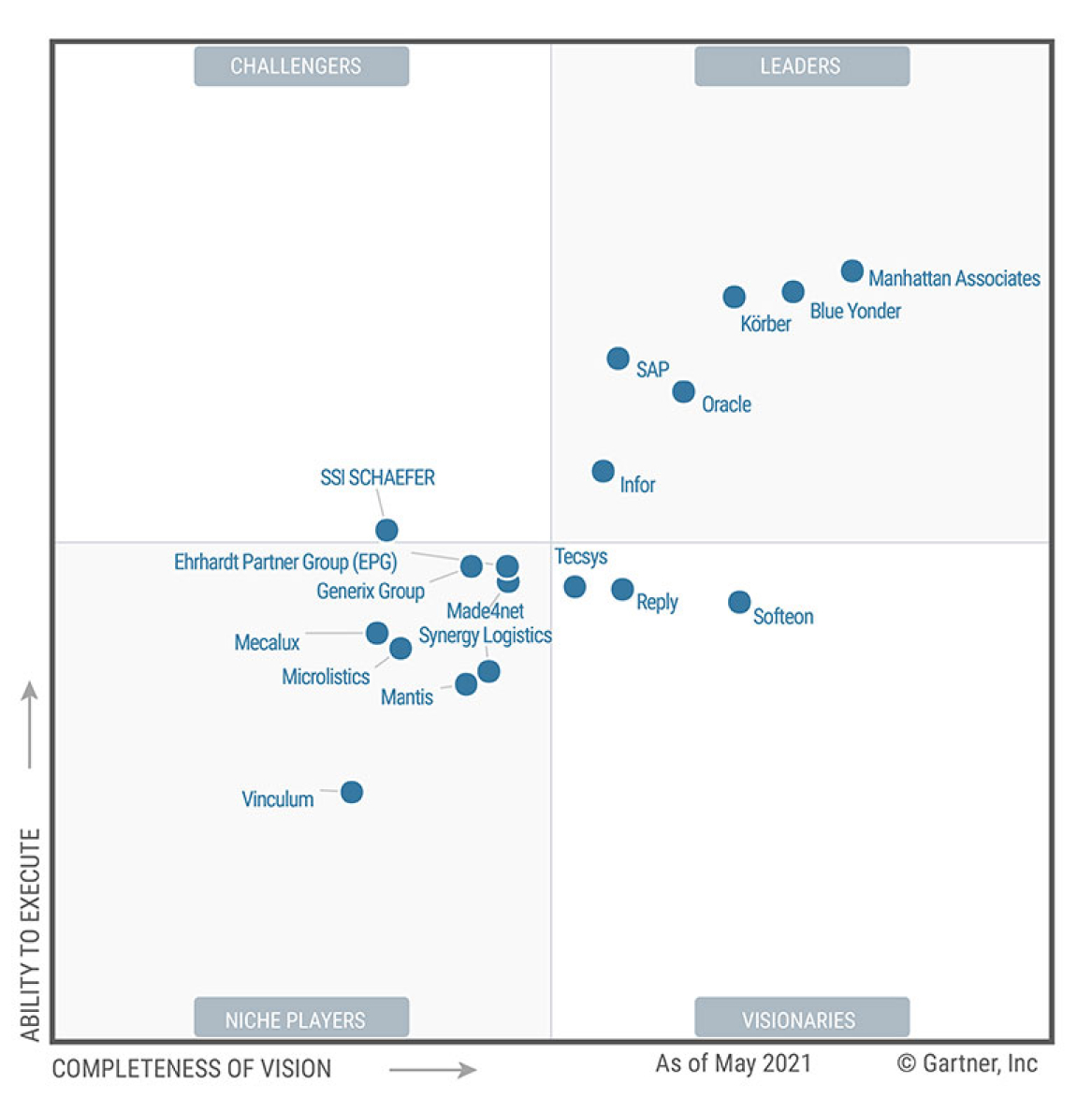 End-to-End services delivered by a professional and experienced team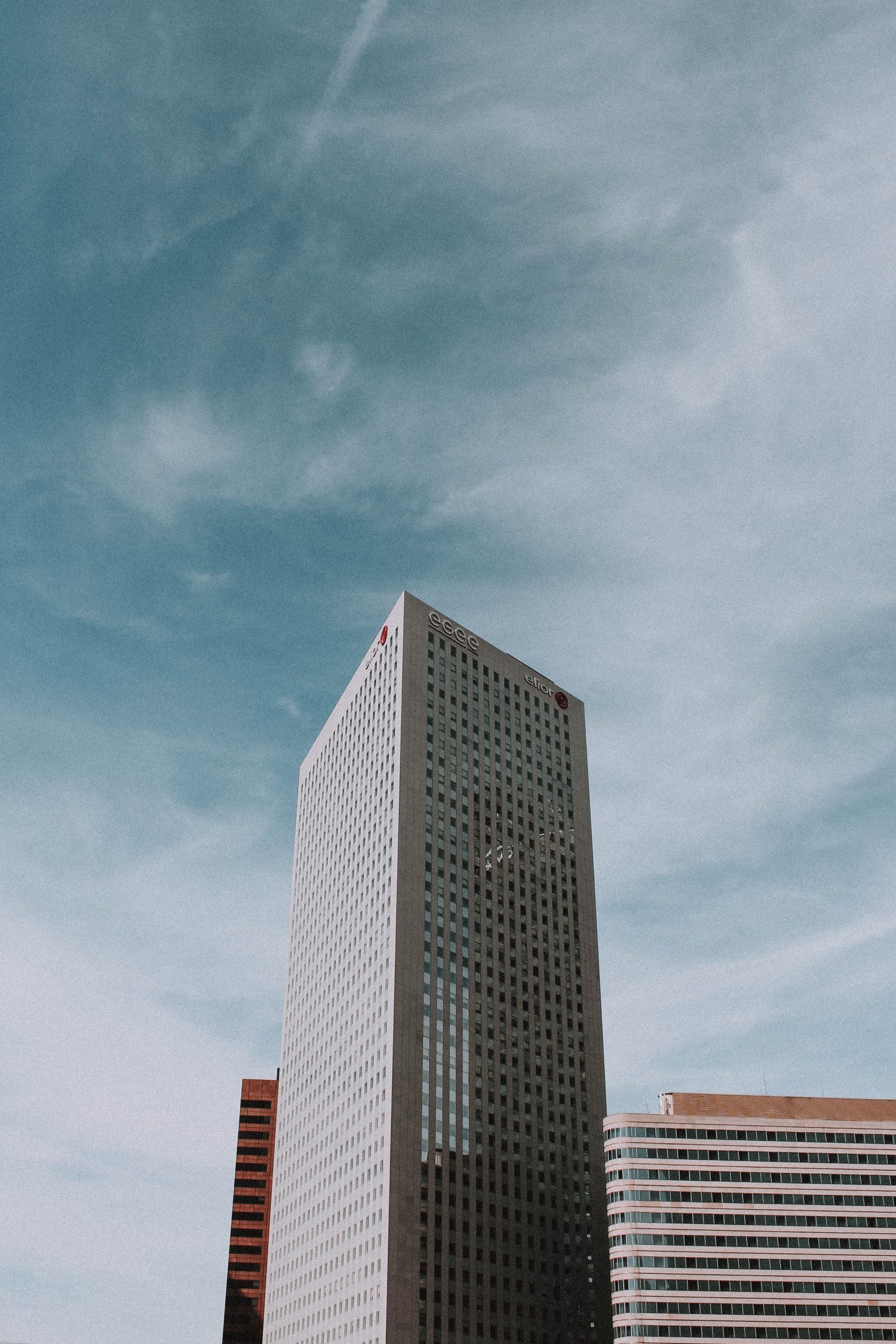 Sign-up for a Free Consultation